"Seven Ways in the Art of Loving… Body, Soul, Mind, and Spirit"
with Rev. Dr. Richard Dannenfelser
February 10, 2019, Maine Jung Center, Brunswick
Due to an unfortunate accident, Dr. Dannenfelser has broken his ankle and will not be able to travel up to Brunswick this weekend. However, he has generously agreed to postpone the program for after his ankle has recovered. Make-up date is scheduled for Saturday, March 23rd, 1-3pm at the Center. For all those who pre-registered and are not able to attend the later March date, we will be happy to refund you your registration expenses (please contact info@mainejungcenter.org). Our sincerest apologies for the inconvenience, but we hope you all have an otherwise excellent weekend — and watch out for ice!
MAJOR SPRING PROGRAM 2019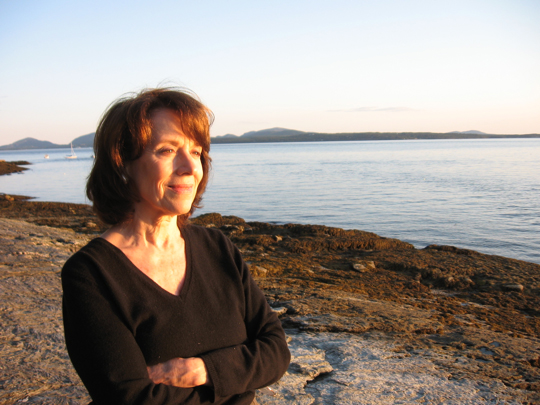 Beverley Zabriskie, Jungian Analyst
"Emotion: The Alchemistry of Life"
May 17, 2019, University of Southern Maine, Portland
The major speaker for our upcoming Winter/Spring term will be Beverley Zabriskie, a Jungian Analyst in New York City, a founding faculty member and former President of the Jungian Psychoanalytic Association (JPA). She is a past president of the National Association for the Advancement of Psychoanalysis (NAAP), past Vice-President of the Philemon Foundation which published The Red Book and other volumes by C. G. Jung. She is currently on the Executive Committee of The Helix Center at the New York Psychoanalytic Institute. Her many publications include "Spectrums of Emotion" in Research in Analytical Psychology: Applications from Scientific, Historical and Cross-Cultural Research, vol. 1,(2018); "Energy and Emotion: C.G. Jung's Fordham Declaration" in Jung in the Academy and beyond: The Fordham lectures 100 years later (2015); "Time and Tao in Synchronicity" in The Pauli-Jung Conjecture and Its Impact Today, 2014); and "A Meeting of Rare Minds", the Preface to Atom and Archetype. The Pauli-Jung Correspondence (2001).
For more details regarding her Friday evening lecture and Saturday workshop click HERE.
– a community of Jungian thought and a forum for discovery where people come alive together through active membership and support for individual growth –